British government draws balance after two years of credit card ban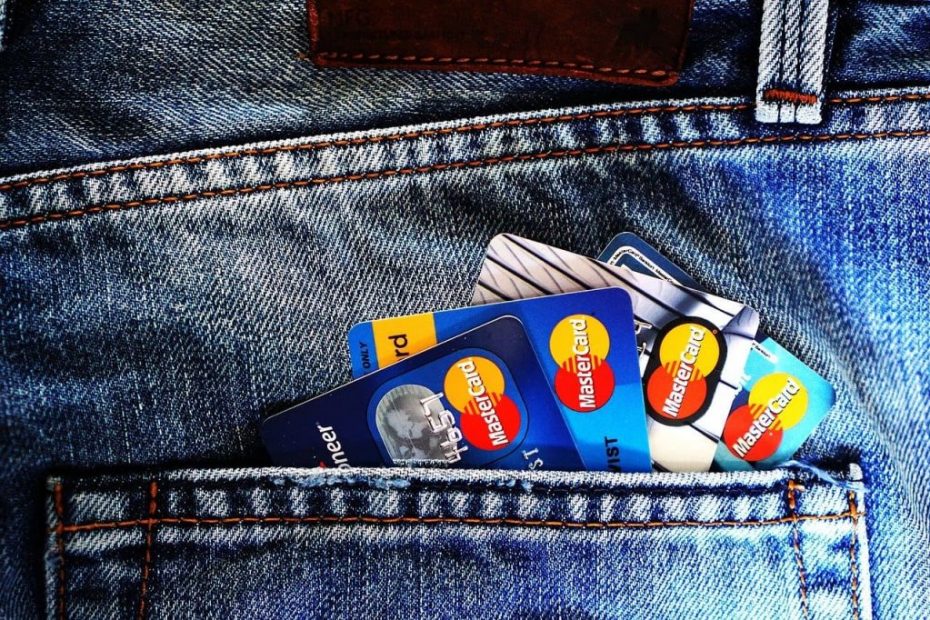 There has been a credit card ban for online casinos in Great Britain for two years. So there are no more credit cards in the virtual gambling sector. The aim was to counteract problematic game behavior and prevent them. Now the British government is taking stock.
Risk of over -indebtedness in credit cards high
Before the credit card ban was introduced, around 22 percent of all players who had a problematic game behavior at the time paid a credit card. This payment method is practical, but also not without many problems. The most strongest point of criticism of credit cards is how it works. The limit of a credit card is sometimes higher than the amount on the linked account. The idea behind it is that purchases can be made that would otherwise not be possible. However, this easily comes about a negative balance.
Especially for problem players, the use of a credit card can be a disadvantage. Over -indebtedness is much easier. Affected players often have no overview of their account balance and use credit card limits completely. The attempt to compensate for existing losses with a new deposit via the credit card can quickly lead to a cycle that ultimately leads to over -indebtedness. The British government wanted these problems with the credit card ban for Online-Casinos prevent.
The provider of the virtual arcades were not enthusiastic about this measure. They feared reduced deposits and associated losses. It has now been publicly announced whether these fears have come true.
Implementation of the ban
According to the new study, the credit card ban was well implemented. The online casinos strictly adhered to the ban and completely prohibited this payment option. Furthermore, the study shows that people with problematic game behavior who have previously paid by credit card have not switched to other payment options. This means that these problem players apparently no longer use online casinos after the ban. Credit institutions also confirm that neither bar withdrawals associated with credit cards have been made, nor have new loans requested. This seems to have benefited from the measure.
In addition to the casinos, the credit institutions were also included in the measure. So every transaction had to report that had given features. If a credit card was used to pay a sum of online casinos, this had to be passed on. Normal transfers to the providers are still permitted without restrictions. In addition to credit institutions, other payment providers were also asked to prevent all transactions in connection with online casinos that should be made with a credit card. The players themselves seemed to be positive and agreed with it. According to the study, they were happy about the newly gained better control over their finances.
Credit card ban not only in Great Britain
Great Britain is not the only country with such a measure for player protection. After all, in Ireland there is already a draft law that is used to use credit cards in connection with Online-Casinos should prevent. However, Ireland's new gambling law is not yet finished and it is still unclear whether credit cards are also prohibited there. According to a statement by the politician Sinn Féin, however, this can be expected.
More specific plans are available in Mallorca. As in Great Britain, the use of credit cards in connection with gambling should be banned. The reason is the same: the players should not spend more money than they actually own. However, the casinos there allow the land -based casinos to pay cash. So it is still possible to withdraw cash with the credit card before the casino visit and then pay in the casino. It remains to be seen whether a credit card ban in the casino will bring so much.
Offerer
Bonus
Quick Facts
SPIELEN
20 free spins without a deposit!
Bonus package of up to $ 250 + 120 free spins

Game: Slots, Mercury Slots
License: Mga
Bonus conditions: 25x

Play Now
100% to $ 500 + 200 free spins

Game: Slots, jackpot slots, table games, live casino, sports betting
License: Curacao
Bonus conditions: 30x

Play Now
200% up to $ 100 + 500 free spins

Game: Slots, jackpot slots, table games, live casino, sports betting
License: Curacao
Bonus conditions: 40x

Play Now
Up to 1000 $ + 100 free spins

Game: Slots, jackpot slots, table games, live casino, sports betting
License: Curacao
Bonus conditions: 50x

Play Now
🔥 150% to 300 $ + 50 free spins - bonus code: STOFF150
Bonus package of up to $ 1000 + 150 free spins

Game: Slots, Jackpots, Live Casino
License: Curacao
Bonus conditions: -

Play Now
Bonus package of up to $ 1000 + 100 free spins

Game: Slots, Jackpot Slots, Casino Spiele, Live Casino
License: Curacao
Bonus conditions: 25x

Play Now
100% up to $ 700

Game: Slots, jackpot slots, table games, live casino, sports betting
License: Curacao
Bonus conditions: x45

Play Now
20 free spins without a deposit
100% up to $ 250 + 100 free spins

Game: Slots
License: Mga
Bonus conditions: 30x

Play Now
🔥 150% to $ 300 + 50 free spins - bonus code: Immediate 1550
Bonus package up to $ 1,000 + 125 free spins

Game: Slots, jackpot slots, table games, live casino
License: Curacao
Bonus conditions: -

Play Now
🔥 150% to $ 300 + 50 free spins - bonus code: Immediate 1550
Bonus package of up to $ 1000 + 125 free spins

Game: Slots, Jackpots, Live Casino
License: Curacao
Bonus conditions: -

Play Now