Entain plans investments in VR and AR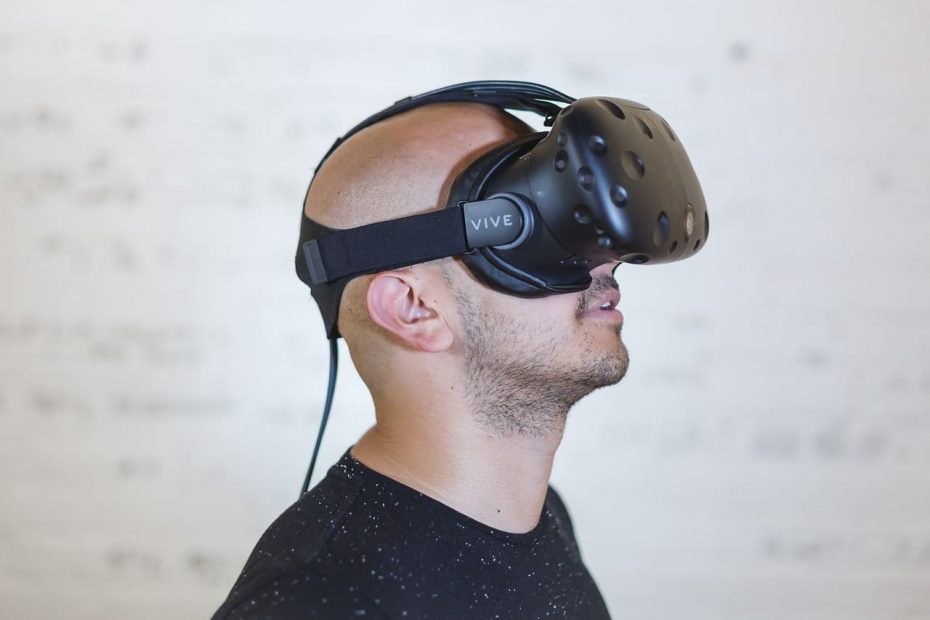 The British Gambling Group does not only plan to provide its customers classic gambling, but also to expand the offer to expand virtual reality-VR-and augmented reality in short. The company announced this at least this Monday.
AR and VR should come soon
In the project, Entain would like to invest a total of 100 million GBP – the equivalent of around EUR 120 million. The aim is to develop immersive gambling and thereby be able to offer the players new experiences in the form of AR and VR. For this purpose, a global innovation hub called Ennovate is to be founded. In the current age in which the areas of media, Game And entertainment would keep merging, the expectation of customers should accordingly be offered such experiences. According to Entain, the players wished "a greater variety of content, immersive experiences and social action". This would increase players the fun of the game.
Cooperation with well -known companies
"Groundbreaking experiences" in connection with interactive entertainment will now be made available by Entain in the future. The first partners for this project would already be certain. Theta Labs, Verzion and BT – advertised British Telecommunications – should work together with Ennovate. Verzion is one of the largest US mobile operators. Together with Entain, the technology company should research the 5G network and thus provide networked gaming experiences at an international level, including in the USA. On the other hand, BT enables the project to use its maximum speed networks. The cooperation with Theta Labs is intended to create its own NFT platform.
Cooperation is planned not only with these companies, but also with non -profit organizations. For example, Entain CEO Jette Nygaard-Anderson explained: "We want to promote our position as a global technological leader also to promote innovations on a broad level. In cooperation with partners around the world, Ennovate will show how Entain's industry leadership can revolutionize both consumers' experiences and bring real benefits for society ". However, the company has not yet announced which non -profit organizations will be.
New innovation center is to be built in London
On the one hand, the fact that this is not just a matter of unconceived future plans show the fixed cooperation and on the other hand also the planning of the first location. This is how the first innovation center in London is to be built. More specifically, the company would like to set up at the charterhouse Square. Among other things, Tikkok and Snapchat are already based there. A large part of the planned sum of money is to be invested in Great Britain. Entain plan around 40 million GBP – the equivalent of almost EUR 48 million – to spend the total investment there.
Cooperations with non -profit and commercial partners are to be managed in London. The members of the innovation technology team are supposed to pursue their work from there. You should be able to work with the latest technology with which the London center is to be equipped. New entertainment programs are to be developed from there for metaverse. Among other things, a new VR area is to be created in which the players can then immerse themselves in a computer-controlled environment and interact with each other.
A special zone is to be created in which customers as well as investors and employees can experience new immersive experiences. This should be possible in the field of play and sport. Also NFTs for PartyPoker should be developed. Customers should also be able to look forward to two VR play halls. So Entain would like to enable his players new experiences in the industry.
Offerer
Bonus
Quick Facts
SPIELEN
20 free spins without a deposit!
Bonus package of up to $ 250 + 120 free spins

Game: Slots, Mercury Slots
License: Mga
Bonus conditions: 25x

Play Now
100% to $ 500 + 200 free spins

Game: Slots, jackpot slots, table games, live casino, sports betting
License: Curacao
Bonus conditions: 30x

Play Now
200% up to $ 100 + 500 free spins

Game: Slots, jackpot slots, table games, live casino, sports betting
License: Curacao
Bonus conditions: 40x

Play Now
Up to 1000 $ + 100 free spins

Game: Slots, jackpot slots, table games, live casino, sports betting
License: Curacao
Bonus conditions: 50x

Play Now
🔥 150% to 300 $ + 50 free spins - bonus code: STOFF150
Bonus package of up to $ 1000 + 150 free spins

Game: Slots, Jackpots, Live Casino
License: Curacao
Bonus conditions: -

Play Now
Bonus package of up to $ 1000 + 100 free spins

Game: Slots, Jackpot Slots, Casino Spiele, Live Casino
License: Curacao
Bonus conditions: 25x

Play Now
100% up to $ 700

Game: Slots, jackpot slots, table games, live casino, sports betting
License: Curacao
Bonus conditions: x45

Play Now
20 free spins without a deposit
100% up to $ 250 + 100 free spins

Game: Slots
License: Mga
Bonus conditions: 30x

Play Now
🔥 150% to $ 300 + 50 free spins - bonus code: Immediate 1550
Bonus package up to $ 1,000 + 125 free spins

Game: Slots, jackpot slots, table games, live casino
License: Curacao
Bonus conditions: -

Play Now
🔥 150% to $ 300 + 50 free spins - bonus code: Immediate 1550
Bonus package of up to $ 1000 + 125 free spins

Game: Slots, Jackpots, Live Casino
License: Curacao
Bonus conditions: -

Play Now