Resorts World Las Vegas flies guests with their own Boeing 787-8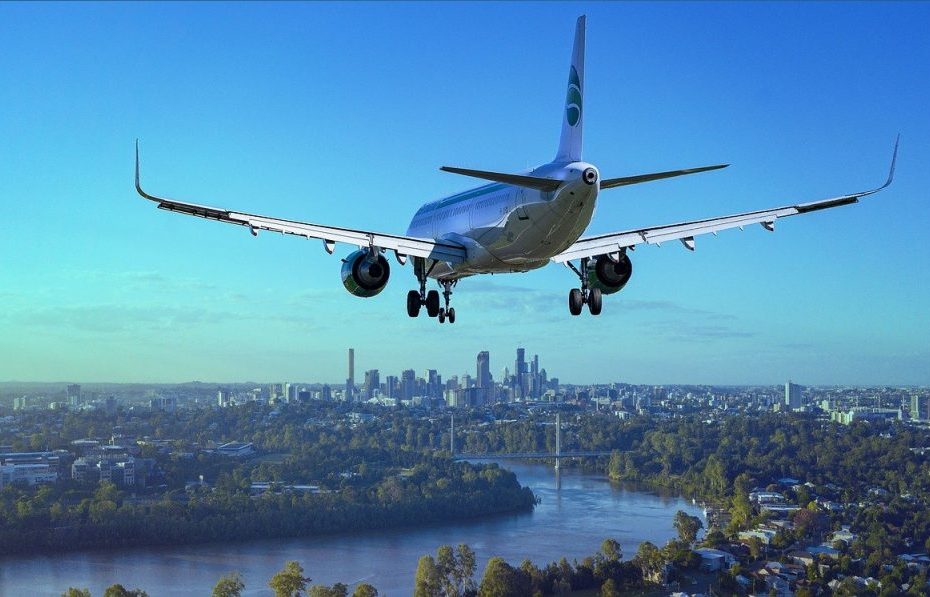 It is nothing new that casinos attract their customers with generous offers and often show their luxurious life. But what the Resorts World Las Vegas has now done is blowing up the previous borders. The resort bought a Boeing 787-8 Dreamliner to promote larger guest groups. Once again it shows that in Las Vegas the clocks run differently and nothing is too expensive for the industry when it comes to setting away from the others.
Cheap price
Resort World paid a price of around $ 25 million for the aircraft. The price is classified as extremely low by experts. The Boeing Crystal Luxury Air. Crystal was bought by Gentting Hong Kong. Gennting is a former subsidiary of Gentting Berhad. Berhard is the owner of Resort World. At the beginning of the year, Resort World Bombardier Express XRS-Jet from Crystal bought.
Luxurious aircraft
The Boeing was built in 2017 and has a traditional configuration. Accordingly, the plane has 18 business class seats and 244 economy places. The places are completely flat and offer a spacious distance. There is also a walk -in bar on board. With a range of around 8200 miles, non-stop flights from Las Vegas are possible in all continents. The purchase should create opportunities for potential and existing luxury customers of the resort. The offer can also be extended to larger groups and premium mass segments that are looking for exclusive travel options. According to a press release of the department, this is currently unique and at the same time innovative.
Resort World – one of the biggest projects
The Resort World is one of the largest casino projects that have ever been realized. It lasted seven years by June of this year until the $ 4.3 billion was finally completed. It has over 3500 rooms in three different hotels. The site has a great history, as the formerly largest hotel in the world was opened there in 1958. The 32-story tower was blown up in 2007. The Gentting Group did not hesitate long and bought the site in 2013 for $ 350 million. The buildings comprise more than 40 restaurants, numerous retail stores as well as an almost 11,000 square meter casino area and around 23,000 square meter meeting sector. In addition, pool and spa complex with seven swimming pools belong to the system. Sizes such as Celine Dion or Katy Perry are said to have appearances in a concert area.
Heart
Hardly any city was hit as much as Las Vegas. But now it should go up again in the game metropolis. All 200,000 Slot machine And 150,000 hotel rooms were orphaned during the pandemic. From one to the next, show girls to croupiers to cleaning women were unemployed. In the meantime, the situation has calmed down again and the new Resort World has also brought many jobs. Normality has not yet returned completely. In the Casinos There is a mask requirement and the hotel chains were required to have the employees vaccinated. Otherwise, unemployment would have threatened again …
Offerer
Bonus
Quick Facts
SPIELEN
20 free spins without a deposit!
Bonus package of up to $ 250 + 120 free spins

Game: Slots, Mercury Slots
License: Mga
Bonus conditions: 25x

Play Now
100% to $ 500 + 200 free spins

Game: Slots, jackpot slots, table games, live casino, sports betting
License: Curacao
Bonus conditions: 30x

Play Now
200% up to $ 100 + 500 free spins

Game: Slots, jackpot slots, table games, live casino, sports betting
License: Curacao
Bonus conditions: 40x

Play Now
Up to 1000 $ + 100 free spins

Game: Slots, jackpot slots, table games, live casino, sports betting
License: Curacao
Bonus conditions: 50x

Play Now
🔥 150% to 300 $ + 50 free spins - bonus code: STOFF150
Bonus package of up to $ 1000 + 150 free spins

Game: Slots, Jackpots, Live Casino
License: Curacao
Bonus conditions: -

Play Now
Bonus package of up to $ 1000 + 100 free spins

Game: Slots, Jackpot Slots, Casino Spiele, Live Casino
License: Curacao
Bonus conditions: 25x

Play Now
100% up to $ 700

Game: Slots, jackpot slots, table games, live casino, sports betting
License: Curacao
Bonus conditions: x45

Play Now
20 free spins without a deposit
100% up to $ 250 + 100 free spins

Game: Slots
License: Mga
Bonus conditions: 30x

Play Now
🔥 150% to $ 300 + 50 free spins - bonus code: Immediate 1550
Bonus package up to $ 1,000 + 125 free spins

Game: Slots, jackpot slots, table games, live casino
License: Curacao
Bonus conditions: -

Play Now
🔥 150% to $ 300 + 50 free spins - bonus code: Immediate 1550
Bonus package of up to $ 1000 + 125 free spins

Game: Slots, Jackpots, Live Casino
License: Curacao
Bonus conditions: -

Play Now