Super bingo tournament in Las Vegas at the end of July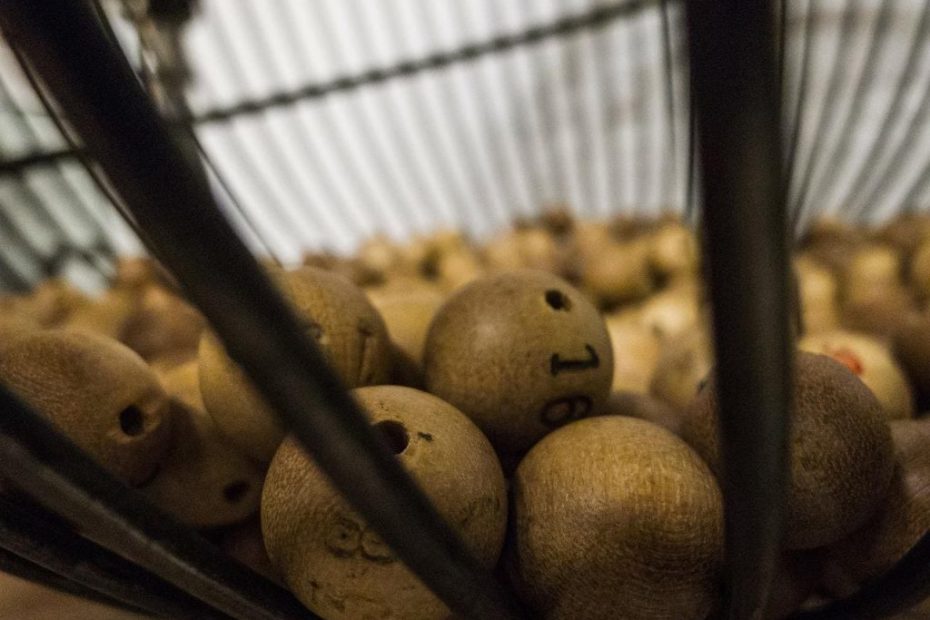 In Downtown Las Vegas There is a super bingo tournament at the end of July. Around 1,000 participants are expected. The event will take place in the renovated ballroom of the Plaza Hotel & Casino. Participate in this and thus the chance of high profits you have against an entry fee of $ 160 – 151 euros.
Regular bingo event raised to a different level
According to the organizer Plaza Hotel & Casino, the only exclusive bingo hall in Downtown Las Vegas is located in the casino hotel. Bingo tournaments are usually held in this hall, which is located on the third floor of the hotel and holds around 280 guests. A bingo session takes place six times every day. From July 31 to August 2 of this year, sessions are now taking place in other dimensions. The Super Bingo tournament takes place in the ballroom of the casino hotel, which is 2,800 square meters in size and therefore offers space for significantly more guests. The prize money of a total of $ 160,000 – the equivalent of 151,000 $ – are also of considerable amount.
Over 60 bingo games are to take place over two days. Both Monday and Tuesday begin with a warm up session (in American: "passages to warm up") at eleven in the morning. The main passages-called "Main Sessions"-begin around 12:15 p.m. local time. On the website of the gambling temple, advertising is promoted for the event: "Super Bingo is a big event that attracts hundreds of people from all over the country to Downtown Las Vegas. For players who come from as far away as Hawaii and Canada, Super Bingo is an opportunity to win big and meet with like-minded bingo players "
Reduction for residents and special offers for hotel guests
You can register for this for $ 160, with bingo blocks, markers and also meals in the form of a lunch package and free drinks in the registration fee. As a resident of the gambling city par excellence, you can even enjoy a price reduction of 50%. The Plaza Hotel & Casino make the event more attractive for locals. But the Super Bingo tournament should not only be particularly attractive through this discount. The hotel also offers super bingo packages. A stay over four days can be booked during this time from $ 300 – from just under 285 euros.
According to a history professor, Bingo has been integrated in the gambling metropolis for many decades. This history professor is a lecturer at the University of Las Vegas and is called Michael Greene. Today's Sahara Casino had a predecessor who opened 75 years ago – in 1947 – as a club Bingo. A venue with bingo offers was also opened in 1976-the Bingo Palace. This laid the foundation stone for today's gambling size station casinos.
YouGov study sees a sunken average age
The bingo game is often connected to older participants, but this is not true. Not only older players enjoy bingo, but also among younger ones, the game is very popular. According to data evaluations of the YouGov platform, the average age of the bingo players has dropped. YouGov is an international online platform that has developed a systematic marketing and research platform from data streams as well as industry experience and research expertise. 11 million people worldwide belong to their own panel in over 55 branches worldwide, whereby YouGov has one of the largest market research networks in the world. According to a study of this platform, a average age of a Bingo player has dropped from 58 years to 53 years within five years.
The Super Bingo tournament offers the ideal opportunity to check whether this trend is detectable. You can register on the website of the Plaza Hotel & Casino. There you will also find more details about the event.
Offerer
Bonus
Quick Facts
SPIELEN
20 free spins without a deposit!
Bonus package of up to $ 250 + 120 free spins

Game: Slots, Mercury Slots
License: Mga
Bonus conditions: 25x

Play Now
100% to $ 500 + 200 free spins

Game: Slots, jackpot slots, table games, live casino, sports betting
License: Curacao
Bonus conditions: 30x

Play Now
200% up to $ 100 + 500 free spins

Game: Slots, jackpot slots, table games, live casino, sports betting
License: Curacao
Bonus conditions: 40x

Play Now
Up to 1000 $ + 100 free spins

Game: Slots, jackpot slots, table games, live casino, sports betting
License: Curacao
Bonus conditions: 50x

Play Now
🔥 150% to 300 $ + 50 free spins - bonus code: STOFF150
Bonus package of up to $ 1000 + 150 free spins

Game: Slots, Jackpots, Live Casino
License: Curacao
Bonus conditions: -

Play Now
Bonus package of up to $ 1000 + 100 free spins

Game: Slots, Jackpot Slots, Casino Spiele, Live Casino
License: Curacao
Bonus conditions: 25x

Play Now
100% up to $ 700

Game: Slots, jackpot slots, table games, live casino, sports betting
License: Curacao
Bonus conditions: x45

Play Now
20 free spins without a deposit
100% up to $ 250 + 100 free spins

Game: Slots
License: Mga
Bonus conditions: 30x

Play Now
🔥 150% to $ 300 + 50 free spins - bonus code: Immediate 1550
Bonus package up to $ 1,000 + 125 free spins

Game: Slots, jackpot slots, table games, live casino
License: Curacao
Bonus conditions: -

Play Now
🔥 150% to $ 300 + 50 free spins - bonus code: Immediate 1550
Bonus package of up to $ 1000 + 125 free spins

Game: Slots, Jackpots, Live Casino
License: Curacao
Bonus conditions: -

Play Now