Twitch with new rules about gambling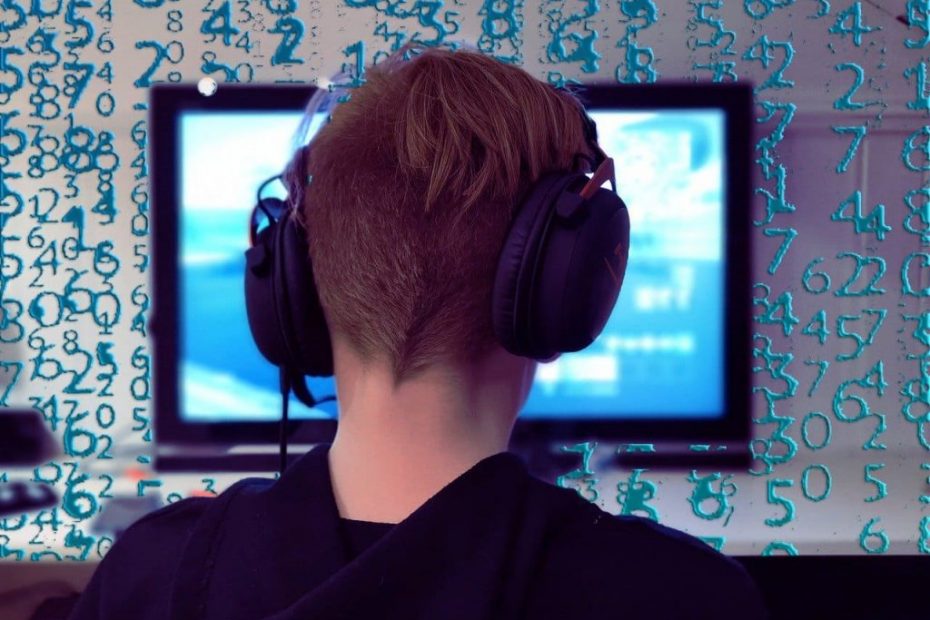 Call of Duty, Fortnite or FIFA. These are not only games that are played in your own four walls, but have long since attracted a large audience. Thousands follow how well -known and less well -known play against each other. There have long been people who can live alone from string. It is therefore not surprising that streaming platforms, like Twitch, are booming. The platforms were originally launched for this reason. Video games and egames should be transferred to the largest possible audience. But not only video games are streamed, but sometimes also questionable content and for a long time also Online gambling games. Now Twitch would like to issue harder rules in the coming months.
The rise of Twitch
Twitch comes from the streaming portal Justin.tv, which experienced strong growth in 2010. The sister portal Twitch started in 2011 for video games and Egames. Twitch already recorded more than 45 million views in 2013. In 2014 Amazon took over the portal. To date, numerous other portals have been adopted and users are offered for the sewer abom models.
Gambling streamer use portal for themselves
Unsurprisingly, the gambling industry before Twitch did not stop. There is a separate category on the platform for casino users. There are numerous streamers that the world of Online-Casinos present. This means that the streamers let users participate in the casino game. No matter whether slots or poker, the streamers are successful and captivate users. It is not just about the game alone, but the story behind it. The streamers try to present themselves funny and as a buddy type. Emotions are brought in that make the game appear in the background as atmospheric. Often you can have a say in users what or on what use is played. Playing looks like funny leisure activity. This leads to identification with the streamer, which ultimately leads to further visits.
Twitch will reglementieren
The platform recently complained about the behavior of the streamers with gambling content. Numerous streamers are said to have been ed and made it clear that no recommendation codes for slots or casinos may be pronounced or displayed. This should happen within a very short time, otherwise a complete exclusion. However, this does not mean that online gambling disappears completely from Twitch. "We will continue to monitor gambling -related content and update our approach if necessary," says Twitch officially. Numerous streamers lived financially from the recommendation codes, which is why it can be expected that the yields will decrease significantly. The company states that this campaign is intended to prevent advertising for illegal and dubious casinos in particular. Slovakia showed that it is quite possible. She blocked Twitch because of a single gambling stream.
Criticism not new
In the past, numerous traditional streamers of video games raised sharp criticism of the gambling content at Twitch. The WoW streamer Asmongold called for a regulation of the games of chance through Twitch. Otherwise, the platform would "be killed" by this behavior. He made it clear that gambling streams were bad and that everyone is aware of this. Defending this is a stupid idea. However, he did not blame the streamers, but the Twitch platform, which allow such a business conduct.
Offerer
Bonus
Quick Facts
SPIELEN
20 free spins without a deposit!
Bonus package of up to $ 250 + 120 free spins

Game: Slots, Mercury Slots
License: Mga
Bonus conditions: 25x

Play Now
100% to $ 500 + 200 free spins

Game: Slots, jackpot slots, table games, live casino, sports betting
License: Curacao
Bonus conditions: 30x

Play Now
200% up to $ 100 + 500 free spins

Game: Slots, jackpot slots, table games, live casino, sports betting
License: Curacao
Bonus conditions: 40x

Play Now
Up to 1000 $ + 100 free spins

Game: Slots, jackpot slots, table games, live casino, sports betting
License: Curacao
Bonus conditions: 50x

Play Now
🔥 150% to 300 $ + 50 free spins - bonus code: STOFF150
Bonus package of up to $ 1000 + 150 free spins

Game: Slots, Jackpots, Live Casino
License: Curacao
Bonus conditions: -

Play Now
Bonus package of up to $ 1000 + 100 free spins

Game: Slots, Jackpot Slots, Casino Spiele, Live Casino
License: Curacao
Bonus conditions: 25x

Play Now
100% up to $ 700

Game: Slots, jackpot slots, table games, live casino, sports betting
License: Curacao
Bonus conditions: x45

Play Now
20 free spins without a deposit
100% up to $ 250 + 100 free spins

Game: Slots
License: Mga
Bonus conditions: 30x

Play Now
🔥 150% to $ 300 + 50 free spins - bonus code: Immediate 1550
Bonus package up to $ 1,000 + 125 free spins

Game: Slots, jackpot slots, table games, live casino
License: Curacao
Bonus conditions: -

Play Now
🔥 150% to $ 300 + 50 free spins - bonus code: Immediate 1550
Bonus package of up to $ 1000 + 125 free spins

Game: Slots, Jackpots, Live Casino
License: Curacao
Bonus conditions: -

Play Now