Bavarian casinos record 2021 losses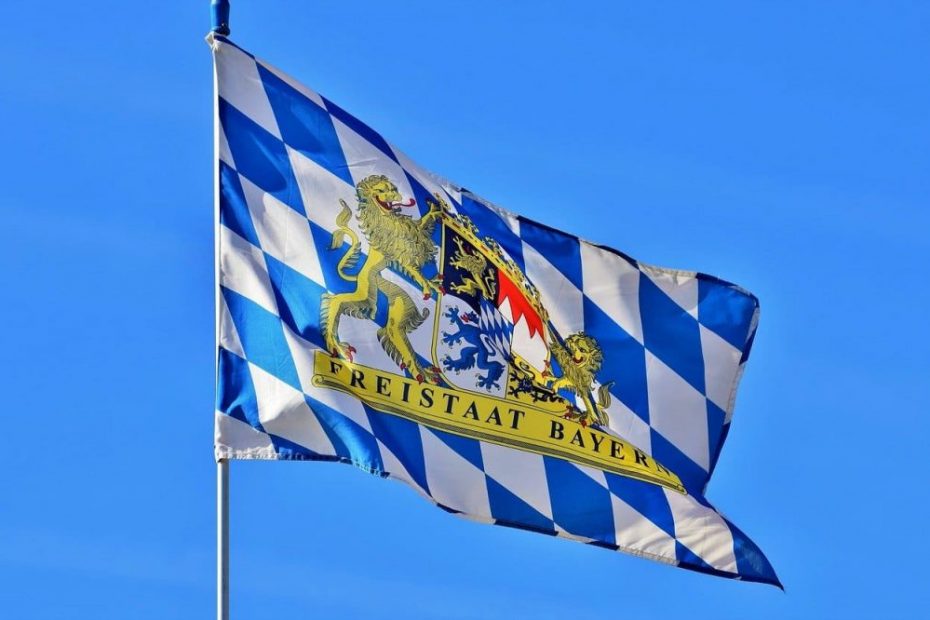 Last week, the annual balance sheets for 2021 were published for nine land -based casinos in Bavaria. It is clear that there were no more income and visitor numbers. This negative balance is due to the restrictions to combat corona pandemic.
A clear decline compared to 2019
The responsible press spokeswoman for the state lottery and casino administration- Verena Ober- announced that the gross game yield had decreased. This was around 48 million $ of all Bavarian casinos in the 2021 financial year. On the other hand, the gross player day of 2020 would have been over 56 million euros. Compared to 2019, sales in 2021 even almost halved. In 2019, the casinos still took 86 million euros.
So it can be clearly seen that many losses were recorded with the Corona pandemic. But the number of players has also dropped. According to Verena Ober, a little more than 246,000 people had visited casinos last year, while in 2020 there were over 366,000 guests. This would have a decline of around 30% compared to the previous year.
Corona restrictions as a trigger
Covid-19 can only be accused of losses. There have been many restrictions to contain the pandemic since the beginning of 2020, which have not passed the casinos. The nine locations of the Bavarian casinos had to close from November 2020 to June 2021. So no visitors were able to notice the offers for over half a year. The 670 employees kept their jobs, but a large part of them had to go into short work.
With the reopening of the land -based Casinos On June 9, 2021, strict hygiene concepts had to be followed. Accordingly, regular disinfections, distance regulations and plexiglass walls have been mandatory since the reopening. A fixed number of visitors and 2G or the 2G rule must also be implemented by the casinos. Also, not all machines and gaming tables were offered, "to the minimum distance Machine To be able to comply, "said Ober. This makes it difficult to achieve the same sales and the same number of players as under normal conditions.
Currently still restrictions in the casinos
A company like before pandemic is still not possible. There are still special restrictions that can also be read on the website of the Bavarian casinos. Accordingly, only recovered or double vaccinated people are currently allowed in casinos. A negative quick test is also required. The 2G rule still applies. However, guests who have already received their third Covid-19 vaccination are excluded from the test obligation. Nevertheless, the same rules otherwise apply to these people. So all visitors have to wear an FFP2 mask. In addition, the gastronomy must be closed from 10 p.m. and a bar operation is currently completely prohibited.
According to Marina Klein – Director of the Bad Kissingen casino – "the casino […] was faced with challenges that have never been available in history". However, the forced break of 5 months was "used to carry out modernizations and repair work".
But although there are still strict corona restrictions, the tone of the casinos in Bavaria is a more positive. At least Marina Klein confidently expressed himself for 2023. Several events are planned and it is "currently […] in the planning of various events that are also to take place again in 2023. This includes, for example, a big summer festival in the courtyard of the Luitpold casino, which is to take place on Father's Day [on May 26] ". This event always attracts several thousand people. It is also a good cause. At this summer festival not only the casino, but also the city of Bad Kissingen. Because if the casino generates profits, 15% of the gross game yield would flow into the municipal cash registers.
Offerer
Bonus
Quick Facts
SPIELEN
20 free spins without a deposit!
Bonus package of up to $ 250 + 120 free spins

Game: Slots, Mercury Slots
License: Mga
Bonus conditions: 25x

Play Now
100% to $ 500 + 200 free spins

Game: Slots, jackpot slots, table games, live casino, sports betting
License: Curacao
Bonus conditions: 30x

Play Now
200% up to $ 100 + 500 free spins

Game: Slots, jackpot slots, table games, live casino, sports betting
License: Curacao
Bonus conditions: 40x

Play Now
Up to 1000 $ + 100 free spins

Game: Slots, jackpot slots, table games, live casino, sports betting
License: Curacao
Bonus conditions: 50x

Play Now
🔥 150% to 300 $ + 50 free spins - bonus code: STOFF150
Bonus package of up to $ 1000 + 150 free spins

Game: Slots, Jackpots, Live Casino
License: Curacao
Bonus conditions: -

Play Now
Bonus package of up to $ 1000 + 100 free spins

Game: Slots, Jackpot Slots, Casino Spiele, Live Casino
License: Curacao
Bonus conditions: 25x

Play Now
100% up to $ 700

Game: Slots, jackpot slots, table games, live casino, sports betting
License: Curacao
Bonus conditions: x45

Play Now
20 free spins without a deposit
100% up to $ 250 + 100 free spins

Game: Slots
License: Mga
Bonus conditions: 30x

Play Now
🔥 150% to $ 300 + 50 free spins - bonus code: Immediate 1550
Bonus package up to $ 1,000 + 125 free spins

Game: Slots, jackpot slots, table games, live casino
License: Curacao
Bonus conditions: -

Play Now
🔥 150% to $ 300 + 50 free spins - bonus code: Immediate 1550
Bonus package of up to $ 1000 + 125 free spins

Game: Slots, Jackpots, Live Casino
License: Curacao
Bonus conditions: -

Play Now